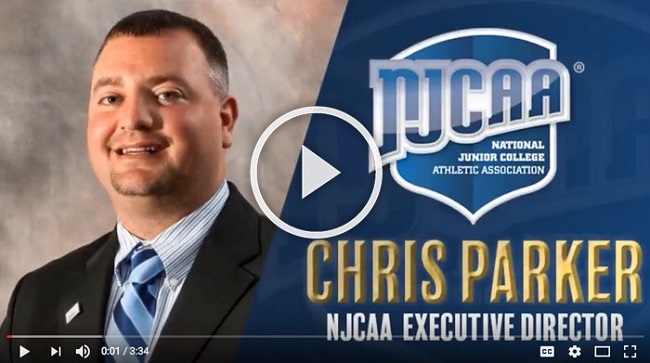 A Talk in the Park with CEO Chris Parker
New Executive Director Dr. Chris Parker shares his insights as he takes the reigns of the NJCAA.

Mick McDaniel, NJCAA President
Taking over the role of NJCAA President on August 1, Mick McDaniel is the first officer profiled for NJCAA Insider.

Mark Krug, Asst. Executive Director
Learn more about the NJCAA National Office Staff and how they contribute to the success of the association. This month, we get to know Assistant Executive Director Mark Krug.

UP CLOSE - Region 7
Serving the Volunteer State, Region 7 is led by several great athletic administrators. Read their take on the NJCAA and more.

UP CLOSE - Region 24
Region 24 is one of two NJCAA Regions in the state of Illinois. Get to know their two veteran leaders in this month's UP CLOSE segment.


Welcome Back Week
Kick the 2017-18 NJCAA season off with a bang on social media by participating in the Welcome Back Week campaign crafted by the media relations staff at the National Office.

August 1969
The NJCAA opened its first National Office in August of 1969 under the leadership of George E. Killian. This month's FLASHBACK segment provides you a snapshot of how it happened.