November 2017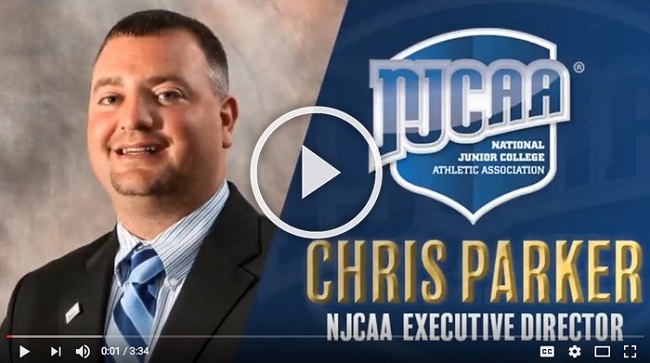 A brief message from NJCAA CEO Chris Parker
A look ahead at Fall Championships and the new NJCAA online store.

Executive Insights
2nd VP Michelle Ruble highlights the 'Insider' this month. Read more about this former volleyball coach turned officer.

NJCAA Staff Spotlight
Hired just recently in September, Bryson Collins is eager to make a positive impact for the national office.


Up Close – Region 12
A couple of highly recognized NJCAA veterans lead a 33-member region in the upper Midwest.

Up Close – Region 17
Get a better view of Region 17 from one the league's long time leaders as well as their new women's director.
Blue Shield Reports
NJCAA TV announces new subscription model ahead of Fall Championships coverage.

NJCAA Flashback
November's Flashback takes us back to the 1960s and the NJCAA's launch of men's soccer.